About this project
Virtual guide that through practical exercises takes you by the hand towards undressing your inner being and being effective and happy
Show list of needs
Material

Goal
Optimum
Resources for content creation courses talks and motivational mentoring

Laptop that allows me to create and systematize content, valued at $ 1,000 also a printer and a digital kit to project information at the time of the talks, valued at $ 320

US$ 400
Infrastructure

Goal
Optimum
Brand protection, hosting and setting of the content creation space

Phonetic search and registration of the trademark before the intellectual property service of Ecuador valued at $ 265, the acquisition of a domain and hosting to systematize contact with users and the sending of valuable information at a cost of $ 150 Acquisition of materials for the setting of the workspace 50 $

US$ 300
Task

Goal
Optimum
Playful material for the implementation of the social approach

creation of play material for the social area of ​​the project in schools valued at $ 215

US$ 200
Total

US$ 400

US$ 900
General information
INdestructible is a virtual guide that, through practical exercises, takes you by the hand towards stripping your inner being and being effective and happy in all aspects of your life, identifying your own adversities and what affects you about them, To turn these weaknesses into strengths through a personalized action plan that encourages you to achieve your goals and which has a follow-up to measure progress, we also have downloadable material and live and pre-recorded classes to improve the experience and comfort of As users, we have a social approach designed to empower, above all, children and adults.
Main features and goals of the crowdfunding campaign
Many people spend their lives exchanging hours for money, but without a clear purpose or meaning, which leads them to feel frustrated, with INdestructible we offer to guide people to create productive time spaces with harmony and quality of life through personal self-construction, thus finding its purpose from its adversity. We accompany you in the process through an action plan and specific instructions linked to your objective created in personalized and group mentoring, where your potential will be specified and you will develop your strengths through live classes; We also have prerecorded classes in order to be time-friendly for the user. Thanks to the contributions, we will launch a telephone application that will allow us to expand our reach.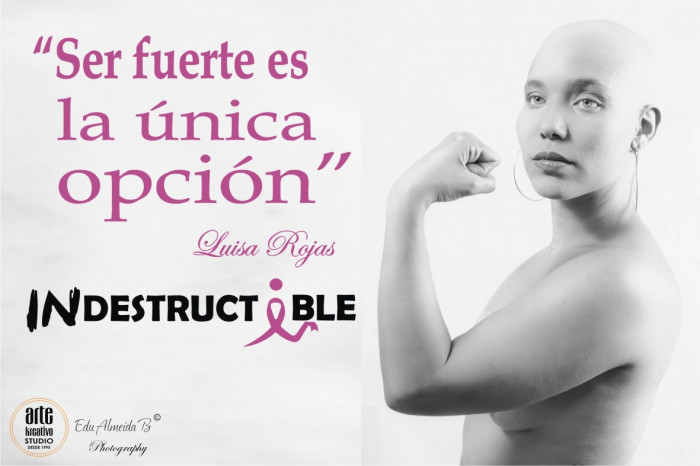 Why this is important
I am Venezuelan, migrant, currently living in Quito Ecuador, mother of 3 girls of 11, 9 and 3 years old, fighting a metastatic cancer, two years ago I was in the means of transport in Ecuador from 5:30 a.m. to 11 a.m. 00 pm in order to bring my two older daughters from Venezuela, which I achieved thanks to the determination and perseverance of doing what I had to do to get ahead, my strength for public speaking and my knowledge in emotional control and coaching, They helped me to reinvent myself in times of pandemic because my buses closed unexpectedly, through this project I have not only helped hundreds of people worldwide, but I have empowered many single mothers who have been inspired and have placed their gifts on the service of their communities to achieve the long-awaited self-management for their children.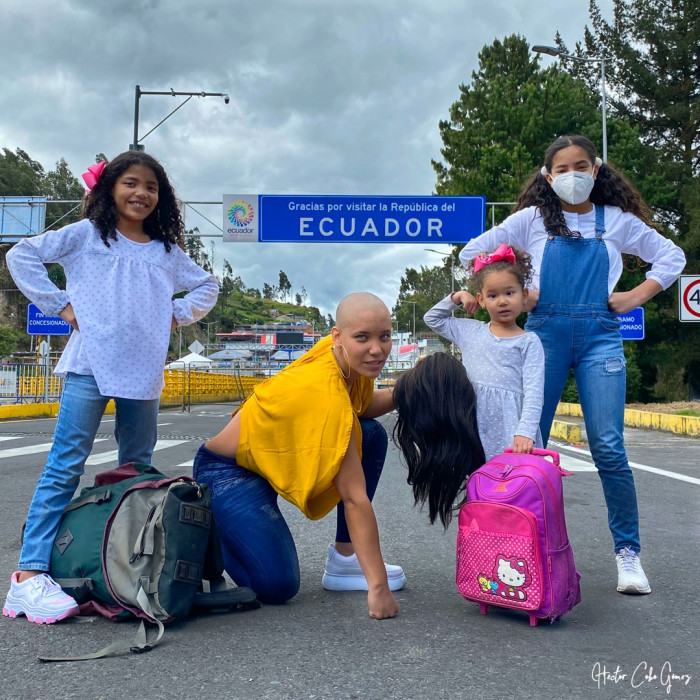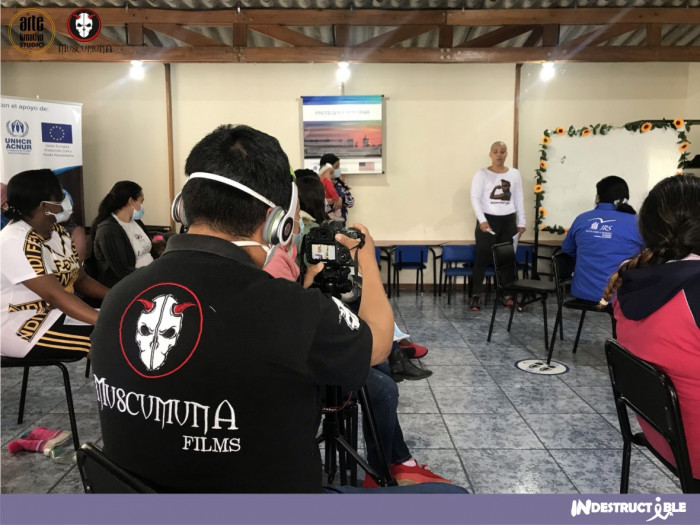 I have accompanied different age groups through foundations, telling them my life testimony to contribute to their processes.
I have given conferences in different public and private companies.
I maintain a constant connection with my virtual community through live broadcasts, through which I develop my personal brand and provide valuable content, which has made us have more interaction.