About this project
Show list of needs
Material

Goal
Optimum
Nevera

*Vitrina exhibidora SC211 * Bandejas de alambre, muy necesaria cuando se trabaja con mas cantidades de producto y necesitan refrigeración

US$ 420

Vitrina pastelera

VITRINA PASTELERA PERFECTA PARA EXHIBIR Y MANTENER SUS TORTAS, PASTELES Y POSTRES QUE NECESITAN REFRIGERACIÓN, CONSERVA EL SABOR Y TEXTURA FRESCAS DE SUS PRODUCTOS.

US$ 890
Total

US$ 420

US$ 1,310
General information
Emprendimiento que relaciona la cultura Venezolana y Ecuatoriana con ricos desayunos y Postres a precios populares, idea implementada al evaluar la zona donde resido, puesto que es una zona rural y no hay este tipo de emprendimientos, mi proyecto tiene mas de un año con ventas puerta a puerta y mediante encargos que me realizan a traves de la aplicacion whatsapp. Pero resientemente estoy por dar un paso mas, ya que me facilitaron un pequeño local al lado de mi casa para que de ese modo crezca mi proyecto y dar apertura a SHADDAI COFFEE.
Main features and goals of the crowdfunding campaign
Caracteristicas:
Elaboracion a mano con utensilios basicos
una correcta higiene
intercambio de recetas tradicionales
Brinda atencion personalizada a sus clientes, con el mejor asesoramiento de la calidad de los producto
Objetivos:
Desarrollar continuamente nuevos productos
Ofrecer productos de calidad a precios asequibles a todas las clases sociales
tener toda la maquinaria necesaria en el espacio de trabajo en menos de 2 años.
Why this is important
Mi mayor motivacion es mi familia y las ganas de seguir superandome por mi misma.
Mi proyecto va dirigido a toda clase social, ha esas personas que quieren degustar comida y postres tradiconales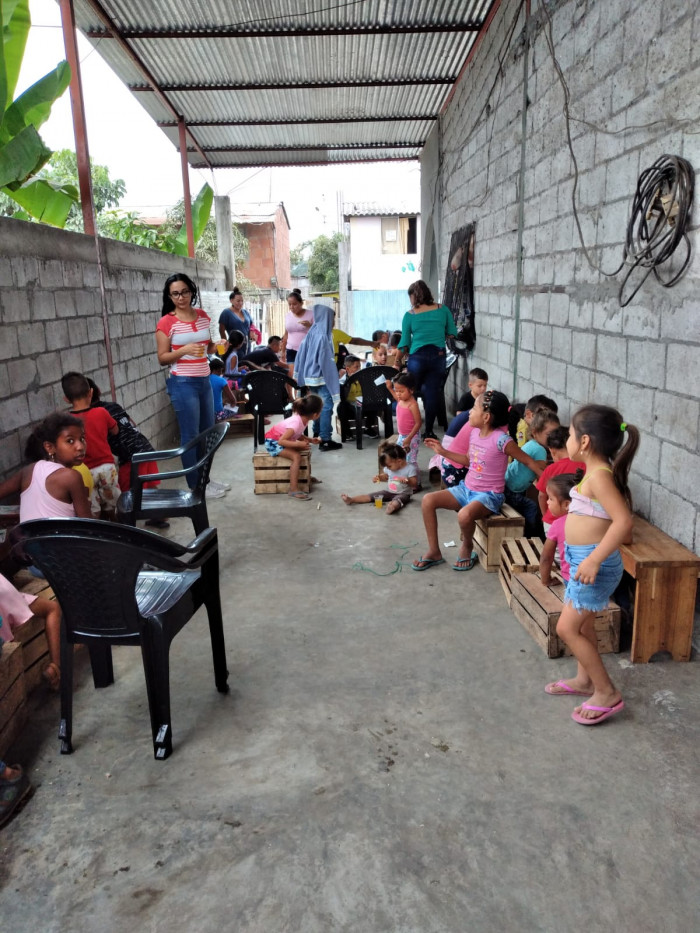 Para el paso que quiero dar tengo buenas bases y conocimientos de como llevar un negocio, tener un equilibrio en los gasto e ingresos.
cuento con las ricas recetas con las que he venido trabajando, anudado a ello cuento con pequeño local el cual se debe adaptar y acondiconar para su apertura.
como parte de mi equipo cuento con una persona Venezolana con experiencia en chef y reposteria.